Dedee and Susan


Dedee is on the left, and is Mike's Mom. Susan is on the right, and is Ziggy's Mom.

They were the best of friends. After a long battle with Alzheimer's Disease, Dedee was called to God in June of 2011. She was called to Paradise in her own home surrounded by her extended family of Mike, Ziggy and Susan. The family utilized the excellent care of Infinity Hospice Care Las Vegas, who provided excellent loving service specially from Emily, the RN and Josie, the CNA. Dedee also was under the care of the Harris family who helped Mike with daily care. Mike, Ziggy and Dedee are eternally grateful to the Harris family, and in the tradition of Dedee, have accepted the Harris' as part of their own family.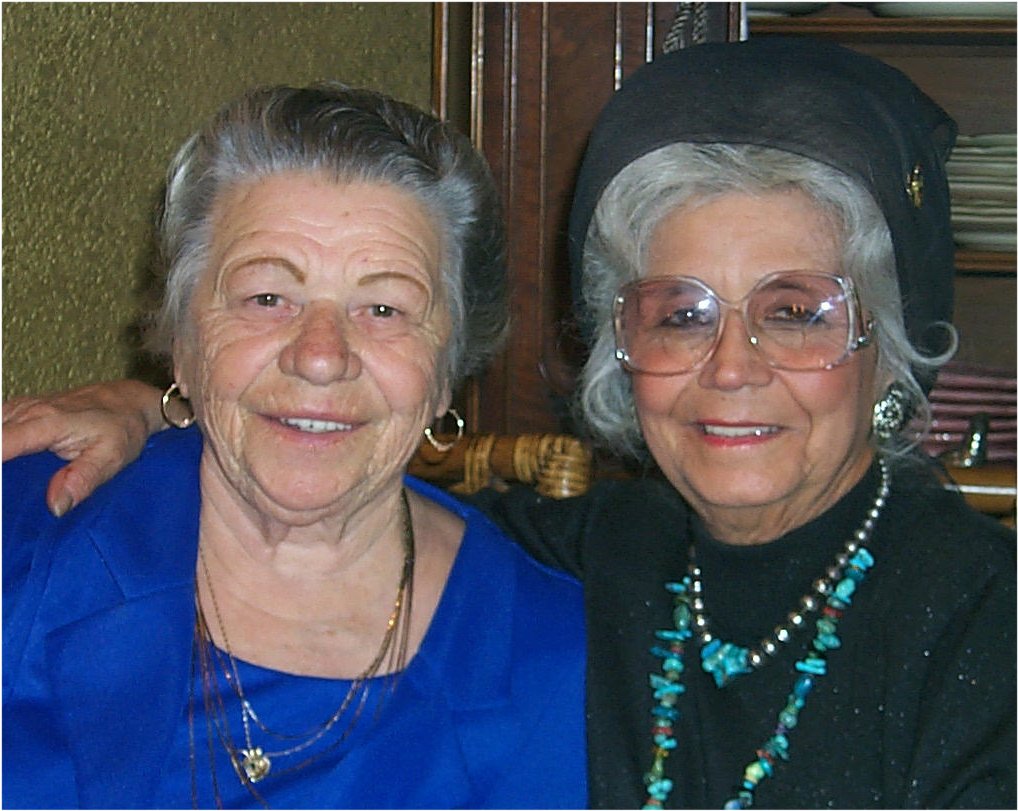 Here is another picture of Susan & Dedee

Dedee was a very loving person, giving her life to her country, friends, faith and family. She will truly be missed. She was always a free spirit who loved to dance and anyone who knew her would tell you she never met a stranger. Her dedication to helping others regardless of anything was amazing. In the late 1990's she dedicated a lot of her time to Odyssey House Auckland for the treatment of addictions of several kinds. She accepted the people who were getting treated "the kids" at Odyssey House as if they were her kids and when she left back to the USA it was apparent that the kids accepted her as an adoptive parent as well. The day she left the kids sent her a farewell with hand crafted Maori gifts and sang one of her favorite songs Po Atarau, which is commonly known as Now is the Hour (A Maori Farewell) Here is the version that was recorded by Ziggy and played as a prelude at Dedee's funeral service.

Both Susan and Dedee are both pioneering women in their own right. Susan survived the Nazi war camps in Sangerhausen Germany during WWII where she met her husband who was a Polish Army POW. They became refugees and ended up in they USA after a concerned US military colonel thought that they may not get the opportunity to live a good life back in their native Poland because of the Communization of Poland under the USSR influence. Susan is very patriotic and keeps herself physically active even in her 90's.
Dedee's family was the one of the founding families of Needles, California. Dedee's father was the constable of the Colorado River region of San Bernardino County and was one of the few people who stood up to Wyatt Earp, who somehow believed his own legend written in the dime store novels. Dedee's father would take the bullying Earp who would get drunk and try to womanize the ladies of Needles or try to pick a fight with anyone he could, and toss him in jail, then send Earp back across the river to Arizona. Dedee and Susan loved to do lots of things together, include being famous Vegas Showgirls.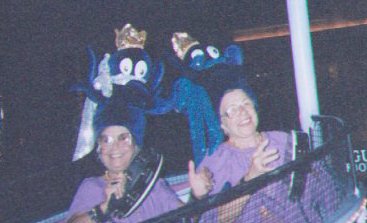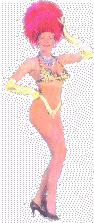 Here we have Dedee and Susan busy at work as showgirls in the Rio's Sky Parade.
free hit counter