M
I
K
E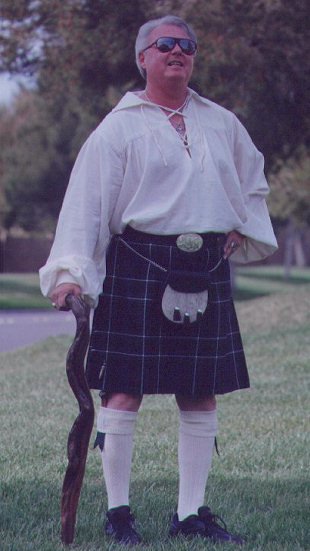 MIKE This is Mike, to most known as Mike! No nicknames; that people allow me to hear anyway ! I was raised an Army brat and lived around the world until Dad retired after 30 years active service and became a ceramic contractor. I enjoy quiet people, U2 concerts, long walks in the desert during the winter season, and long walks in the mountains in the summer season. I have been a Realtor for Century 21 for 24 years and would enjoy like hell to retire. However, I am a good Realtor and will be most happy to assist anyone who wishes information regarding a move to Las Vegas as long as there is enough money in it for me! (Joke of course)!

MUSIC
Just about all kinds. Can't sing worth a darn but I 'm big for anyone to complain about it!

ANIMALS
Can't stand the furry little critters. Poop all over the house and never grateful for a damn thing you do for them. Actually I, like Rick, am a soft touch when it comes to any kind of animal and if funds were available would have a backyard zoo. Just keep the crawling and slithering ones a safe distance cause I am a big chicken!

TRUE INTERESTS
Doing whatever I can to raise the consciousness level of us imposing angle's to the close destruction of our very spiritual Native Americans. The "HOPI" tribe is of particular fondness to me as they are the "PEACEFUL PEOPLE" and I am truly grateful that there are historians that preserve their story of emerging from the Underworld and tracing their legends of how they spread out over great distances and ended up back near the three Mesa area of Arizona. They, like other Native Americans, have a very pure spirituality and see a reason for every creature, tree, rock, blade of grass , running water and have great reverence for the Mother Earth that we are destroying. Their legends, stories and religion are as believable to me as the stories in our Bible.

I and Rick collect Native American jewelry, Kachina dolls, Native American art, rugs, pottery and just about anything else that displays the culture of the people that we love so very much. If I sound like a fanatic about the way these gracious people have been treated, and if I sound like a fanatic about wishing I could change history to omit our ignorance, you are so correct! LIVE AND LET LIVE!

SPORTS
BOXING, BOXING, BOXING, BOXING ( oh, you get the idea ) Then there is BOXING! Synchronized swimming for sure and maybe a little cricket. I wanted to become a pro golfer for real, but it's just too frustrating. But BOXING isn't!

FAMILY
Good Lord, where do I begin? Mother side; The " ACUNA'S " of San Luis Obispo. My grandfather was the sheriff of the Needles, California area and used to kick the tar out of Wyatt Earp (for real) for being a drunk and womanizer, and then throw him out of town. Petra was my grandma's name and she was very pretty and from what I hear quite a dancer. My very large Scottish father once said he wanted to see grandma drunk just once so he brought a large bottle of Four Roses to her house; later that night dad was passed out while grandma Acuna was fixing dinner.

The " STEELE'S " of the Tweed District of Southern Scotland are a mild tempered bunch! (OH, FOR REAL) . I did not know my grandparents at all as they passed long before I was born but we are all proud of our family's heritage.
Web address
Visit Our Web site at: www.ziggy1.com
[back]
www.ziggy1.com and all of its contents are copyrighted © 1997, 1998, 1999
Last revised:April 14, 1999