---
Willow Beach
This is a small place that was once a tourist stop. It is now pretty much abandoned except for a fish hatchery run by the government. The reason this place is no longer used, is due to the fact that it was built at the end of a wash. There is a fear that if the area up wash from it gets a lot of rain, the beach will suffer a flash flood and will be washed into the river. It is very quiet and tranquil.
---
Getting There-
Las Vegas to Willow Beach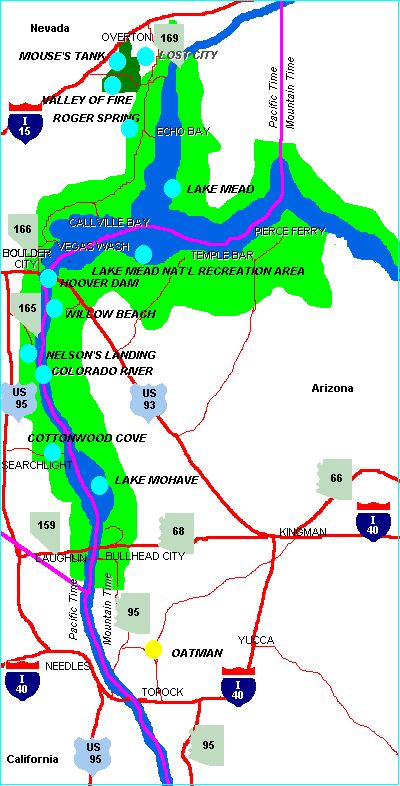 Take US-93/95 south and continue on US-93 at the split. Follow US-93 through Boulder City and over the dam. Entering Arizona continue south on US-95 to the signs that lead you to Willow Beach. Take Willow Beach Rd west (right) to the end of the road.
---
Back to: