---
Cottonwood Cove
This is a landing that is at the mouth of Lake Mohave. It has a nice sandy beach. It is 14 miles east of Searchlight, which is a mining town in southern Nevada. There is a boat launch for those who like to go boating. It is peaceful and quite.
---
Getting There-
Las Vegas to Cottonwood Cove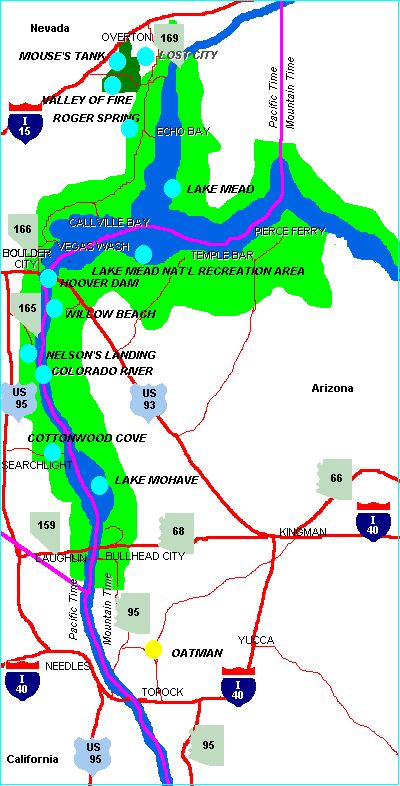 Take US-93/95 south. Take the US-95 exit south as the two roads divide after Railroad Pass. As you enter the town of Searchlight, look for the directional sign for Cottonwood Cove. Take Cottonwood Cove Rd east (left) to the end of the road.
---
Back to: